Posted on September 21, 2020 12:00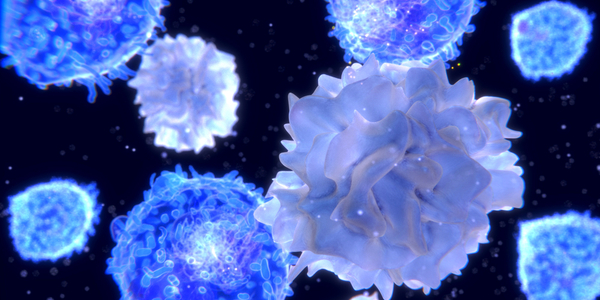 ---
InVivoMAb anti-mouse CD96 Clone 3.3
The InVivoMAb anti-mouse CD96 (Clone 3.3) reacts with CD96, also known as TACTILE (T cell activation increased late expression). CD96 is a type I transmembrane glycoprotein and member of the Ig superfamily. CD96 is expressed at low levels on resting NK cells and T cells and at high levels on activated NK and T cells. CD96 binds to its ligand, CD155 to mediate NK cell adhesion to target cells and cytotoxicity. CD96 has recently been identified as a novel target for cancer immunotherapy and has been shown to play a role in metastasis. The 3.3 antibody has been shown to suppress primary tumor growth in a number of experimental mouse tumor models.
This Antibody Is Useful For:
in vivo CD96 blocking
in vitro CD96 blocking
Flow cytometry
ALWAYS specifically formulated for in vivo use and feature:
95% purity
Ultra-low endotoxin levels
Preservative, stabilizer, and carrier protein-free
Recommended Control and Buffer:

InVivoMAb rat IgG1 isotype control, anti-horseradish peroxidase
The HRPN monoclonal antibody reacts with horseradish peroxidase (HRP). Because HRP is not expressed by mammals this antibody is ideal for use as an isotype-matched control for rat IgG1 antibodies in most in vivo and in vitro applications. This antibody can interfere with HRP detection based assays.

InVivoPure pH 7.0 Dilution Buffer
InVivoPure™ dilution buffers are specifically formulated and tested to satisfy the stringent requirements for in vivo applications. They are extremely low in endotoxin, have been screened for murine pathogens, tested in animal models for toxicity and are formulated with respect to buffer composition and pH to satisfy the requirements of Bio X Cell's antibodies.